First step for the twinning between Palermo and Sekondi Takoradi
The Mayor of Palermo, Leoluca Orlando received H.E. the Ambassador of Ghana, Eudora Hilda Quartey Koranteng and the mayor of Sekondi Takoradi, Mr Anthony Kurentsie Sam.
During the meeting, a letter of intent was signed for the start of the twinning procedures between the two cities.
"A city – as we read – that for thousands of years have been privileged places for the encounter and intercultural, inter-religious and multi-ethnic dialogue between nations, in order to promote peace, mutual understanding and the real protection of human rights through concrete actions of economic, cultural and environmental development aimed at improving the quality of life of the administered populations as well as favoring the mutual knowledge of the respective territorial realities, of the good practices implemented in the two Municipal Administrations and of the economic and productive architectures of the two Cities ".
"The start of relations with Sekondi Takoradi – Orlando said – is a confirmation of the importance of the Ghanaian community in Palermo but also of the willingness of the Palermo entrepreneurs to have economic and commercial relations with this important port city and this important African state ".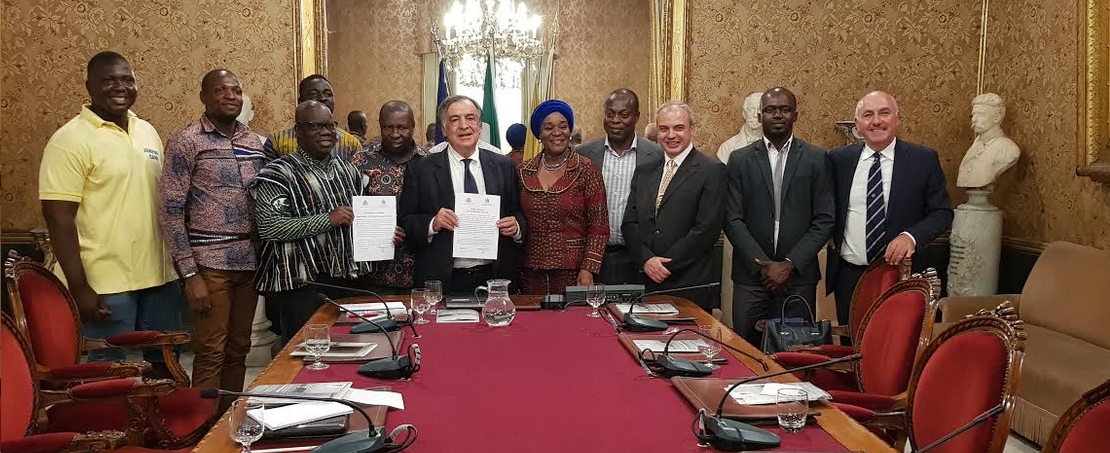 H.E. the Ambassador, Eudora Hilda Quartey Koranteng, with the Mayor of Palermo, H.W. Leoluca Orlando, along with Mr. Jonathan Magusen, Minister for Consular and Welfare Affairs of the Embassy of Ghana and officials from the Fisheries Commission of the Republic of Ghana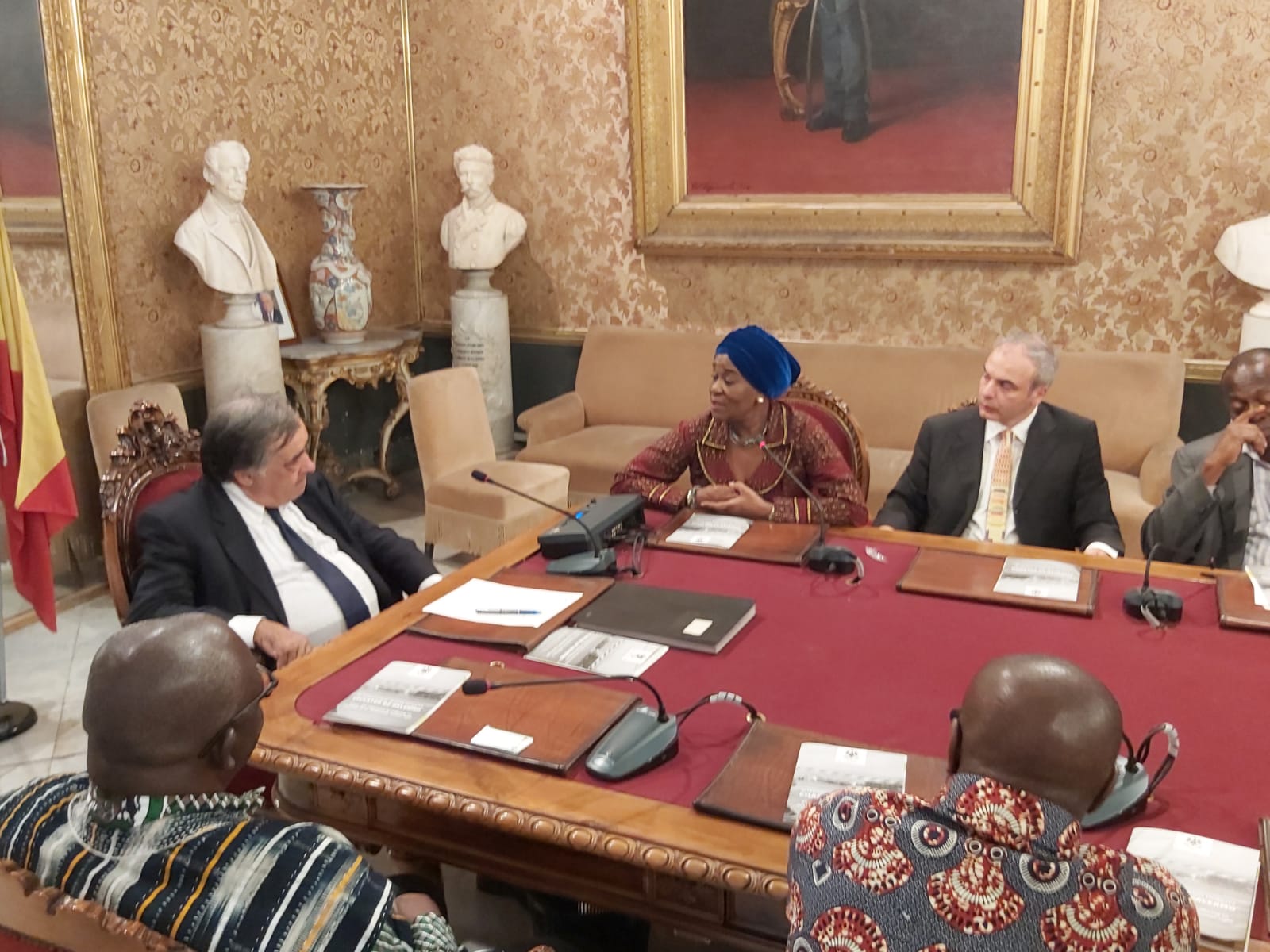 H.E. the Ambassador interacting with the Mayor of Palermo during the institutional meeting